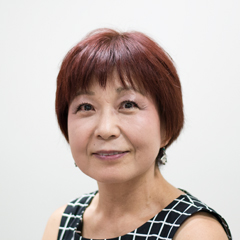 Research fields:
American culture and psychological anthropology
Research themes:
What is America?
[Keywords] American culture/society, ethnicity, identity
Main books and papers:
◆"Amerikajin towa nanika nitsuite kangaeru: Rekishiteki nagare to tembo" (Thinking about 'What is an American': A Historical Perspective and the Present Situation), 130th Anniversary Issue of Meiji University School of Law (2011), pp. 367–392.
◆"Women and Mathematics: Image and Stereotypes" The Bulletin of Arts and Sciences, Meiji University. 446. pp.119-136. 2011
◆"'Erabu tami' toshiteno yudayajin: Amerika no yudayajin no shudanshiko to karera no motomeru mono" (Jews as a Choosing People: Group Orientation of American Jews and Their Quest), The Journal of Humanities, Meiji University, Vol. 49 (2001), pp. 231–260.