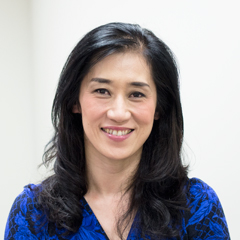 Research fields:
TESOL (Teaching English to Speakers of Other Languages), Global Competency Education
Main books and papers:
◆"Report and Analysis of a Newly-Introduced TOEIC® 600 Score Requirement for the Fourth-Year Curriculum: The Ambitious Attempt of a Small Science University. Journal of Global Competency Education Vol.3, No. 2 (2016). Award-winning paper of The Japan Association for Global Competency Education.
◆"Introduction to English Writing Skills Every American Learns in Elementary School" coauthored with Sumiko Leeper. ALC Press Inc.