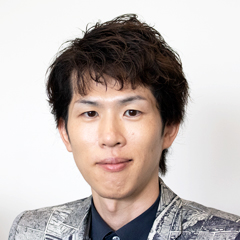 Research fields:
Speech information processing
Research themes:
Speech analysis, synthesis, and design based on perceptual information
[Keywords] Speech/singing information processing, speech perception, speech design
Main books and papers:
◆M. Morise: Speech Analysis and Synthesis, Corona Publishing, 2018.
◆M. Morise, F. Yokomori, and K. Ozawa: WORLD: a vocoder-based high-quality speech synthesis system for real-time applications, IEICE transactions on information and systems, vol. E99-D, no. 7, pp. 1877-1884, 2016.
◆M. Morise: D4C, a band-aperiodicity estimator for high-quality speech synthesis, Speech Communication, vol. 84, pp. 57-65, 2016.