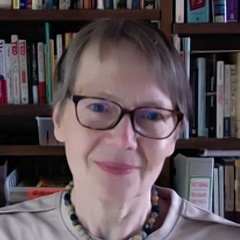 Research fields:
Film culture, Japanese film history
Research themes:
Japanese cinema, Austrian cinema, film theory
[Keywords]
Cinema, Japanese culture, Mikio Naruse
Main books and papers:
◆"The Cuckoo (Hototogisu) and Its Time," in: Ueda Manabu, Ogawa Sawako (ed.): Genealogy of Shinpa Films: Shinpa as Cross-media, pp. 185-222, Tokyo: Shinwasha, 2023.
◆"Tokyo Twilight by Ozu Yasujirô, a Failure?" Kyôyô Ronshû (The Bulletin of Arts and Sciences), Meiji University, pp. 87-117, 2021.
◆"Language and Film," Bungei Kenkyû, Bulletin of the School of Arts and Letters, Meiji University, pp.27-31, 2021.
◆Naruse Mikio: Nichijô no Kirameki (Mikio Naruse: The Brilliance of the Everyday), Kinema Junpôsha, 2004.