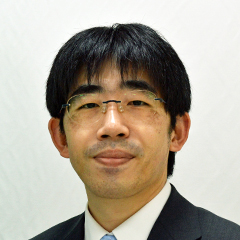 Research fields:
Agricultural and resource economics
Research themes:
Economic analysis of agricultural resources and environmental issues using micro-data
Main books and papers:
◆Takeshi Fujie (2020) "Nogyo Keiei no Soshiki Henkaku to Sono Impact – Hojinka wo Taisho ni -" (Impact of Farm Management Incorporation in Japan), Japanese Journal of Farm Management 58 (1): 19-30.
◆Takeshi Fujie and Tetsuji Senda (2019) Effects of Aggregate Shocks on the Productivity of Farm Households in Prewar Japan, Japanese Journal of Agricultural Economics 21: 1-19.
◆Takeshi Fujie (2016) "Nochi / Kozo Seisaku to Nochi Shuseki" (Farmland, Agricultural Structural Policy, and Farmland Concentration), Journal of Rural Economics 88 (1): 67-82.