Peculiarities of doctors' work make it demanding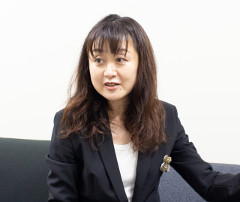 The fact that the work of doctors—especially employed doctors—is demanding was not known to the public until it came to light that many medical schools had been discriminating against female applicants in their entrance exams. This fact is not yet fully known, however.
For example, the public is not well informed about the tochoku practice where employed doctors take turns to stand by for possible emergency patients during the night at the hospitals where they work. It is often the case, however, that their night stays are not considered night duty since it is thought that they can rest if there are no emergency patients.
For this reason, hospital doctors have to move on to their day duty even if they have had little time to rest because they had to treat many emergency patients during the night. It is thus common for them to continue to work 48 hours with little rest. To make matters worse, they have many outpatients to see and inpatients to treat.
As a result, depression is common among doctors. A large percentage of them work themselves to death or even take their own lives.
Behind this state of affairs lies the social environment in Japan.
First of all, the number of doctors per 1,000 population stands at 2.4 for Japan compared to the overall average of 3.3, according to OECD data for 2017.
By contrast, the number of hospital beds and the number of doctors' consultations in Japan, both per 1,000 population, were about 13 (in 2017) and 12.6 (in 2016), respectively, making the country rank among the top OECD countries.
In short, a small number of doctors look after an extremely large number of patients in this country.
Moreover, the work of doctors is unique in a number of aspects.
The first aspect is its public nature. Doctors are prohibited by law from turning down patients without just cause.
Uncertainty is the second aspect. It is impossible to foresee how many patients will come or when doctors will be called to duty. Because different patients have different conditions, individualized treatment is required. Doctors also have to cope with sudden deterioration in patients' conditions.
The third aspect is that doctors' work requires specialist expertise. It takes more than ten years to train doctors in a particular specialty. In other words, even if medical school enrollment is increased to solve a shortage of doctors in a specific specialty, the shortage in that specialty will not be filled until more than ten years later.
The fourth aspect is that doctors need to constantly learn the latest therapies and techniques. This requires doctors to take time out of their busy work schedule to attend academic meetings or otherwise keep updated. Upgrading skills depends largely on the effort of individual doctors. Moreover, such effort needs to be made after hours.
Because of these particularities, the Japanese government says that medical practice is one of the job categories not subject to its work-style reform.
Why is that? The maximum overtime work hours have been principally set by law at 960 hours per year. This cap is already in place for general job categories. The 960-hour cap will not be introduced until fiscal 2024 for employed doctors. The cap for interns and doctors in specified hospitals of community has been set at 1,860 hours per year.
This arrangement suggests two things. First, limiting the working hours for hospital doctors to the level for workers in general would paralyze hospital operations. Second, long hours of work are necessary to train young doctors fresh out of medical school so as to improve the quality of health care.
The negative labor factors for doctors are not limited to long working hours.
Constant tension coming from being entrusted with the lives of patients makes the work of doctors intense and intensive. Substantial stress also comes from irregular working patterns as well as a succession of days in which the day shift is stretched far into the night.
This state of affairs poses a problem not only for doctors but also patients; it can mean a brief examination time or otherwise inadequate consultation for patients. It could lead to a medical mishap at worst.
In short, this problem can cause our discontent or mistrust in health care services.
Some developed countries have health care systems that are not found in Japan
Is there any strategy available to rectify this state of affairs? Health care systems in some developed countries provide some insight.
For example, the notion of primary care is widely embraced in many developed countries. In these countries, primary health care is provided by primary care physicians in the community. Patients who cannot receive adequate treatment there are referred to referral hospitals.
The idea is to divide the roles between community physicians and referable hospital doctors.
Such a division of roles seems inadequate in Japan. A system is now in place where initial medical examination is provided primarily by community physicians. But patients can receive an initial examination at a large hospital if they pay several thousand yen in special fees.
Task shifting is also practiced in many countries. This is a system by which some of the tasks originally performed by doctors are delegated to less specialized health professionals.
These health professionals include paramedics. Under this system, for example, paramedics may be allowed to provide initial treatments to emergency patients before taking them to hospital. This will lessen the burden on doctors and, above all, allow emergency patients to receive treatment at an earlier stage.
Of course, it is not the case that any health care worker is allowed to provide such treatment. Despite slight differences among the countries, the certification to do so is often given to those who have gained some experience as health care workers and then completed a postgraduate medical course.
In the US, for example, nurses who have obtained such a certification are called nurse practitioners (NPs). NPs enjoy a status almost on a par with doctors; they can make independent decisions as to what treatment is necessary for the patients.
NPs may be hospital-based but they can go into practice as well. In fact, many NPs provide primary care at the community level.
The US also has a physician assistant system. When introduced in the 1960s, this system was designed to put combat medic veterans from the Vietnam War to good use in society.
Combat medic veterans who have completed a postgraduate course and then worked at a medical institution are certified to provide simple medical treatment in place of doctors. These physician assistants (PAs) also engage in psychological care for patients through effective communication with patients by, for example, listening attentively to what they have to say.
Health care tasks can also be delegated to other types of professionals. They include child life specialists (who have learned health care and psychology as well as early childhood care and education to be certified) specializing in supporting child patients, as well as forensic nurses (who have learned health care and law as well as nursing to be certified) specializing in health care matters that may need legal intervention, such as domestic violence and child abuse.
These certifications mean enhanced careers for health care providers. Support for doctors from such certified specialists lessens the burden on them and allows them to concentrate on what only doctors can do.
This also benefits patients in the form of better access to better health care.
These systems practiced in other countries may be difficult to introduce into Japan as they are. There are some circumstances peculiar to Japan, which has a different health insurance system.
Still, it is imperative for Japan to change the state of affairs in which doctors are overwhelmed by work, which in turn is resulting in patients harboring discontent and mistrust in doctors.
Current moves to study and analyze health care systems in other countries are insufficient. The situation in Japan calls for immediate corrective action.
We can be part of team-based care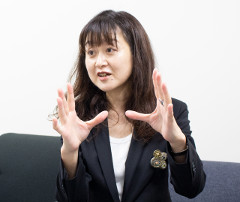 Japan's modern health care system was developed as military medicine in the Meiji period (1868-1912). For this reason, the health care system has, to date, tended to give short shrift to psychological care for patients and care for their daily life after discharge. In this system, doctors assume the top of the hierarchy of health care staff and keep other staff members under their direction to provide treatment in a disciplined manner.
The problem is that there are so many patients of different types in Japan today. This calls for individualized treatment. In fact, medical treatment today is increasingly complex. Above anything else, we are citizens, not soldiers. A system that builds on military medicine can no longer meet the needs of the times.
This is where team-based care comes into play. Team-based care is designed to flatten the organization so that each staff member can attend to patients on an equal footing. This in turn calls for task shifting among other arrangements.
The point here is that patients are the center of team-based care.
This is something we, as potential patients, should be aware of.
Do we always feel free to comment on what our doctors tell us? Don't we have reservations about telling our wishes to the staff?
We might be still trapped in a pecking order mindset where we draw an analogy between ourselves and foot soldiers and between doctors and army surgeons and thus surrender ourselves to doctors.
Troublemaker patients who make unreasonable demands on health care staff are out of the question, of course. Still, communicating our wishes and requests to the staff is instrumental in curing our bodies.
Practicing this will make us aware that we place confidence in the staff who attentively listen to us, not the staff hierarchy.
Such awareness might be a starting point for promoting the team-based care system in Japan.
Playing a part in establishing a system such as primary care in Japan is something we can start to do even from today. Over the longer term, being part of team-based care, as it were, will give us better access to better health care.
* The information contained herein is current as of December 2019.
* The contents of articles on Meiji.net are based on the personal ideas and opinions of the author and do not indicate the official opinion of Meiji University.
* I work to achieve SDGs related to the educational and research themes that I am currently engaged in.
Information noted in the articles and videos, such as positions and affiliations, are current at the time of production.