Research and educational exchange in Brazil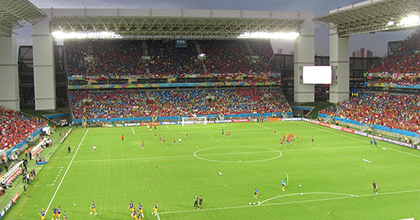 I first became involved with Brazil in 2009, when I was working at an American university studying my area of specialization of insurance and risk management, as a long-term overseas researcher for Meiji University. At that time I visited Brazil for the first time because I was interested in the specificity of its insurance market. The insurance market in Brazil differs greatly from that of Japan. While insurance policies in Japan are issued through tied sales agent and general insurance agencies in general, Brazil requires that insurance policies are issued through brokers. Also, banks are very powerful in the Brazilian insurance market. This is because the banks, which have networks of branches covering Brazil's vast territory, actively take part in the insurance business as brokers. Furthermore, Brazil's insurance market is highly regulated, particularly with regard to foreign firms, and as in other industries domestic businesses enjoy deep-rooted protectionist policies.
Since that first visit, I have visited Brazil regularly, continuing my studies focusing on Japanese insurers advancing into the Brazilian market. At the same time, I have taken part in promotion of exchange with partner universities not just in Brazil but across Latin America under the Latin America Cultural Exchange Program, in which the School of Commerce plays a central role. Today this program conducts videoconferences among students and short-term exchange programs involving visits to each other's countries, and I hope it will train graduates who will serve as bridges between Japan and the countries of Latin America.
The "mensalao" scandal and ethical issues in Brazil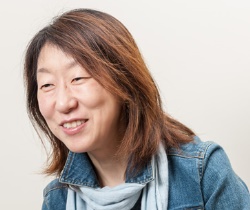 Brazil is a well-known member of the BRICS emerging economies (consisting of Brazil, Russia, India, China, and South Africa) and has been exhibiting marked growth in recent years. It has continued to enjoy a high economic growth rate, averaging 4% per year. While recently some observers have pointed out a slowdown of growth in the BRICS countries, I have not so concerned about such dark signs in my impressions from visiting the country. Surely the rising numbers of automobiles and more severe traffic congestion I see each time I visit are results of economic growth. Despite serious issues such as underdeveloped infrastructure, my honest impression of Brazil is that it is continuing steady growth, as it hosts the World Cup this year and prepares to follow up by hosting the Olympics.
The topic I am focusing on most in Brazil at present is the progress of the retrial concerning the "mensalao" scandal, said to be the worst corruption scandal in Brazil's history. This scandal, which arose in 2005 with suspicions that the government had been using funds effectively misappropriated from the government's public relations budget and other sources to buy the support of ruling-party legislators, shook the government of the time. A public trial on the case began in 2012, and leading government figures and powerful politicians including the head of the former ruling party were found guilty. This was considered evidence that Brazil had developed the power of self-purification seen in mature developed countries.
However, this year a retrial has begun in response to an appeal lodged by the defendants. An opinion survey by a Brazilian polling organization shows that the more than half of residents of Sao Paulo are opposed to the decision to retry the case. The fact that despite this opposition a retrial has begun after the defendants already were found guilty probably can be described as a sign that the ethical views of Brazil's governmental and financial circles still have not fully matured. In addition, I believe the progress of the "mensalao" case is more than a political issue: it will serve as a test case for ascertaining whether the concept of business ethics will take root in Brazil—that is, whether Brazil can move forward from the status of emerging economy to become a presence that plays a leading role in the world economy.
A benefit to society brought about by coping with ethical issues as a risk of corporations

I have brought up the subject of ethical issues in Brazil because it is closely related to my main research topic of business ethics at insurance companies. I am examining overseas cases as materials for use in comparative studies to understand the current situation in Japan. Understanding the progress of the "mensalao" case can be considered a first step toward the intercultural understanding that Japanese insurers must master as they attempt to advance into the Brazilian market.
As a risk management researcher, I study issues related to business ethics as one type of risk that companies face. My research focuses mainly on insurance companies. I started focusing my studies on moral hazards while in graduate school. The term moral hazard first came into use in research on insurance markets, to refer to a phenomenon that could lead to the occurrence and growth of losses, whether as a result of intentional acts or through negligence. It refers to the way making an insurance contract can help induce the occurrence of incidents covered by the insurance, or can lead to lax corporate management that is lacking in discipline or ethics. A focus on business ethics began around the 1990s. Each time some kind of corporate scandal would arise, a moral hazard to management would be identified as the cause and there would be calls for the strengthening of compliance. A company involved in a scandal would lose the trust of society. It has come to be recognized from a risk management perspective that risks related to business ethics are intensifying, and there have been calls for establishing methods of coping with such risks. Doing so could be considered to benefit society as a whole as it brings about, over the long term, results that would be desirable both to companies and to consumers.
Value-sharing within organization can be considered one key approach to cope with ethical risks in business. There is a need for members of management and employees to recognize clearly the social responsibility of the company and to incorporate into business management systems for putting such responsibility into practice, through sharing within the organization values grounded in a high level of ethics. For example, sharing values through clearly documenting a company's own ethical guidelines and conducting education and training to ensure that the values that should be shared permeate throughout the organization is an effective means of mitigating ethical risks in business.
The importance of Brazil as a post-Asian market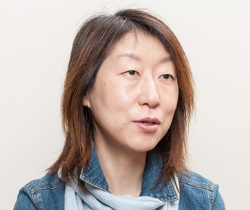 Now that I have described a small part of my research, I would like to return to the subject of Brazil. My research on local Brazilian insurers and my experience in educational and academic exchange with Brazil has given me a fondness for the Brazilian people themselves. Since my first visit to the country, I have been strongly impressed by the cheerfulness, warmth, calm and collected nature, and caring character of the Brazilian people. Among Japanese university students of today one often spots a defensive, inward-looking attitude. In contrast, Brazilians of the same generation seem not to be negative at all in the ways they handle things or in their thinking, and they seem never to lose their cheerfulness no matter what happens. (Of course, part of this may be due to differences in the traditional national character of the two countries.) I think that there are things the younger generation in Japan could learn from their counterparts in Brazil.
Brazil also is home to numerous residents of Japanese descent. Sao Paulo has the world's largest ethnic Japanese community. When visiting there, the fact that I am Japanese seems to impress people in a positive way. One even could say that Japanese people are considered worthy of respect. However, unfortunately the public-safety situation cannot be described as a good one. Many people are expected to visit Brazil for the World Cup, and it is essential that they be cautious and aware of their surroundings at all times to avoid becoming victims of theft or other crimes. For example, in Brazil one should avoid checking one's route on a smartphone or other mobile device while walking down the street, a common practice in Japan, because doing so is said to be practically an invitation for thieves to attack.
Today, in response to saturation of the domestic market Japanese firms are advancing actively into Asia as a chief battleground of business. But surely there can be no doubt that eventually Latin American markets, including Brazil, will attract even more attention. As they do so, Brazil with its well-established ethnic Japanese community is likely to be a very attractive market for Japanese firms. In the future Japan and Brazil should strengthen further their traditionally friendly bilateral relations.
In 2016 Rio de Janeiro will host the Olympics, followed by Tokyo hosting the games four years later. I hope that these games will open new doors between Brazil and Japan.
* The information contained herein is current as of May 2017.
* The contents of articles on M's Opinion are based on the personal ideas and opinions of the author and do not indicate the official opinion of Meiji University.
Information noted in the articles and videos, such as positions and affiliations, are current at the time of production.