A fan base expands as a result of success in sports business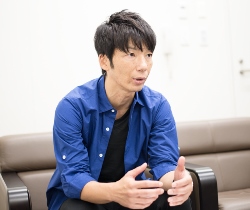 Recently, sports business has drawn a great deal of attention in Japan, as well. However, it is quite recent that sports have attracted attention as a content business. One of the causes that encouraged capitalization of sports was a rise in broadcasting fees. However, it is known that management that relies on revenues through broadcast rights involves a risk. For instance, when other countries' leagues started to repurchase representative players, the Italian Serie A, which collected top athletes based on revenue background from broadcast rights, saw a drop in revenue through broadcast rights (accompanied by an economic slump and a match-fixing scandal). A number of clubs ran into financial difficulty. The recent flow of sports business is from revenue through broadcast rights to revenue through admission fees.
While Japanese professional baseball have experienced a decline in revenue through broadcast rights of popular baseball teams, each baseball team is undergoing reforms in order to increase their ability to pull in customers. In order to increase the number of customers, development of potential customers is necessary. As observed in promotions, such as "Carp girls," "Orix princess," and "Hama girls," what is needed is to develop an environment that allows women, children, and families to enjoy sports in order to expand a fan base.
For example, shopping is a business at a stadium. In addition to preparing for affordable products for women and families, it is of significance to allow customers to enjoy shopping in a place composed of a plurality of stores, whose style is not that of a "department store" but that of a "shopping mall." Instead of placing specific stores in divided locations, a stadium with concourses makes for a good model. In the future, (if each baseball team acquires control of a stadium), customers may be able to have food and drinks delivered to their seats ordered from a dedicated app (smart phone), thereby allowing customers to shop while watching a game.
Additionally, one of the events being held in a number of stadiums is to distribute uniforms to fans free of charge. Wearing uniforms enhances a sense of unity in a stadium and produces a team identity. The other day, I saw a group of three young women wearing the limited uniforms of each baseball team at a theme park that has no relationship to baseball. Until a couple of years ago, it was unthinkable for women to wear professional baseball uniforms for fashion. For example, the president of the baseball team, the Yokohama DeNA BayStars, a Japanese professional baseball team which adopted its current name in 2012, was asked a question of "What are the benefits of entering into the management of a baseball team in spite of operating at a deficit?" He responded by saying, "The way to read the logo of DeNA is now acknowledged." In other words, in the modern consumer society where symbols become products, a company can acquire brand value through the recognition of symbols (distinction from other products and companies). By elevating the image of a "dirty baseball field with jeers" into a "pleasant ballpark," companies expand the chance of acquiring a good brand image while expanding the fan base.
"Things that become less visible" due to a triangular relationship among sports, media, and business
There is nothing wrong with sports as a feasible business opportunity. By connecting with media and business, sports can identify a variety of possibilities and continue to grow. However, one thing to note is that in reality, the stronger the connection is with media and business, the less visible important things are.
For instance, Bundesliga from Germany, well known for attracting the world's largest number of spectators, has an average attendance of more than 45,000 people. To put it simply, "all games of Japanese professional baseball are almost fully packed," and this shows an extraordinary number of spectators. Bundesliga's entry into pay TV broadcasting, which doesn't have terrestrial broadcasting, brought benefits for sponsors, allowed Bundesliga to repurchase popular players using the funds, to construct a new stadium using the funds from the World Cup in Germany, and transformed Sportvereine (sports clubs) into business corporations. In this way, an upsurge was created. However, what's always important in business is the existence of "potential needs." Despite being encouraged by companies and media, a business won't be a success without the needs of customers. In the case of Germany, the potential needs were identified at local sports clubs.
In Germany, there are local Sportvereine at a ratio of one for approximately every 1,000 people. Since these clubs are not run for profit, people can carry out activities with membership fees varying from several hundred yen to several thousand yen a month. Ranging from children to the elderly, and from those enjoying sports as leisure activities to top athletes, a variety of people carry out activities at the same Sportvereine. At the clubhouse, people enjoy having conversations while eating and drinking, and from time to time, wedding ceremonies and festivals are held. These Sportvereine are developed by the voluntary activities of citizens, and after construction of large-scale sports facilities by public funds, the number of Sportvereine has increased explosively.
For example, FC Bayern Munchen, also well known in Japan, has multiple professional teams including soccer and basketball teams, and a wide range of age groups participate in seven departments, including handball and table tennis. The professional soccer department is a business corporation led by the largest shareholder, FC Bayern Munich Sportverein, while the professional basketball department is a limited company among the Sportvereine. In other words, among the Sportvereine established as the public realm, companies exist. Although the number of members reached 270 thousand people, what's significant is that this includes plenty of support members who don't perform sports activities. At a local small Sportverein, support members play a significant role in supporting management as volunteer staff who only participate in social events (eating and drinking and wedding ceremonies). With attention paid to the upsurge of Bundesliga, it became less visible. However, these Sportvereine rooted in the community have identified the needs, and this resulted in the current rise of Bundesliga.
If entire sports are left up to business, sports clubs and teams that fail in management would go bankrupt. Or, a portion that is unlikely to become a business would be neglected, which includes the local connection. This is due to the characteristics of business that belongs to the private sector. I would have to say that in Japan, the awareness towards the public nature of sports and culture and art is low. The nature of the relationship among sports, media, and business contributes to the low awareness. For example, after the 1998 Winter Olympics in Nagano, there were people who established their sports clubs in the community utilizing the legacy of the Olympics. However, these efforts never drew attention, nor did they become thoroughly entrenched or widespread. Behind the words of a commentator saying, "Medalists lifted our spirits," a start of voluntary community activities quietly came to end.
Sports is a mirror reflecting society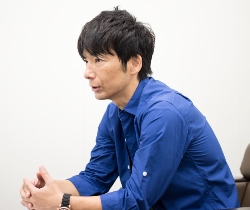 Due to media shining a bright spotlight on sports, the favorability ratings of sports further rises, which leads to expanding business opportunities. From this cycle, the relationship among sports, media, and business further strengthens. Thus, the more a sport as a business gathers momentum, the more likely it is to be seen as only "things that are broadcasted on media." It is well reflected in the issues of doping and referees. For instance, examples of players who were stripped of their medals for doping or suffered from the aftereffects are well known. Also, we all know that the misjudgment of referees that was shown on TV was unforgivable.
However, what makes the issues of doping and referees more complex is that, due to the advances in science, issues distinct from other issues have been raised. For example, if an athlete that participates in shooting events used genetically engineered eyeballs, it wouldn't affect the player's body. Advances in cloning technology would enable creation of super clones from gold medalists' children. In addition, a researcher who studies artificial intelligence identifies a sports referee as an occupation that will vanish within 20 years. If commercialization of sports and progress in sports produces a large amount of profits, it will be possible to hold a tournament with participation of super clones and allocate referee machines with artificial intelligence to all stadiums. How far are we willing to accept these technologies? Is doping acceptable as long as it doesn't affect a player's body? Can we feel empathy watching a game that is judged by a machine rigid to rules? (On the contrary, referees' "tricks" would disappear.) Whether these technologies should be accepted in sports or not is related to how far human society is willing to accept these technologies. Sports reflect not only the issues that our society is facing, including the relationship between the public realm and private areas, but also issues that our society will face from here on, including advances in scientific technologies and development of artificial intelligence. In that sense, the thought of sports leads to the thought of our society itself.
Sports has drawn a great deal of attention from the media and is about to make significant development by building a partnership with business. The possibilities of sports will continue to expand with no limit. However, the portion that is not covered by media or that is beyond the reach of the power of business has the potentials of sports, and various issues facing sports lead directly to our society's issues.
As well as going from joy to sorrow about the number of medals covered by the media and being astonished by the transfer fee for a soccer player, it is extremely important to think about the familiar environment surrounding sports that enriches our lives and regard the issues facing the sports industry as our society's issues.
* The information contained herein is current as of October 2016.
* The contents of articles on M's Opinion are based on the personal ideas and opinions of the author and do not indicate the official opinion of Meiji University.
Information noted in the articles and videos, such as positions and affiliations, are current at the time of production.