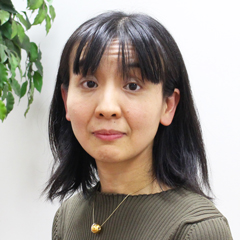 Research fields:
French literature and philosophy
Research themes:
18th century French literature and philosophy
Main books and papers:
◆"Hakanai Heiwa: Rousseau no Senso-ron niokeru Kokka to Kojin" (Transient Peace: The Nation and the Individual in Rousseau's Theory of War), The Bulletin of Arts and Sciences, Vol. 514, Meiji University, 2016.
◆"Plaisir et sagesse : Essai sur La Nouvelle Héloïse – au prisme de la notion de « supplément » –" (Pleasure and Feminine Virtue: Essay on the The New Heloïse – Through the Prism of the Concept of « Supplément » –), Humanities and Social Sciences Bulletin, Vol. 62, Meiji University, 2016.