The budget is drafted primarily to fulfill the needs and desires of local residents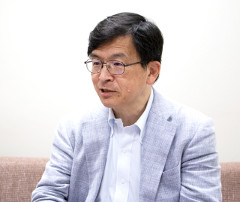 By late January every year, TMG proposes a draft budget for the next fiscal year. Under this budgetary framework, the special wards and other municipalities draft their own budgets. It is important for you to check these budgets as local citizens. To this end, you need to know how the finances of municipalities work and what challenges are facing them. These can be boiled down to four aspects.
The first aspect is that unlike other local governments, TMG has a special system in its relation to special wards called the TMG-ward fiscal adjustment system.
This is a system in which, as it stands, 55 percent of the revenues from what is known as the three taxes for adjustment that TMG collects–the fixed asset tax, the corporate municipal inhabitant tax, and the special landholding tax–are allocated among the 23 special wards, depending on their fiscal situation, as fiscal adjustment grants for special wards.
As TMG takes charge of some of the originally municipal affairs such as firefighting, water, and sewer services in the special wards, this system has two major functions: (1) fiscal redistribution between TMG and the special wards; and (2) fiscal adjustment among the special wards. You should keep in mind that because of this system, the amount of the budget of a ward does not directly reflect the fiscal capacity of that ward.
The second aspect you need to know is the content of the draft budget. Local governments today have to address a wide range of issues, including social welfare and health care, education, child-rearing support, community development, disaster risk reduction, industrial promotion, sports and cultural promotion, and community empowerment. A look at the draft budget of each ward indicates that ward's characteristics as well as its policies designed to fulfill the needs and desires of its citizens.
Take Chuo ward, for example. This ward, which has been seeing a growing number of families with small children as more and more high-rise condominiums are being constructed in its coastal area, is diverting much of its budget to the construction and refurbishment of preschools and elementary schools. Meguro ward also spends much of its budget on child welfare expenses, which include expenses for addressing the problem that many children are on a preschool waiting list.
In stark contrast with these wards is Toshima ward. A few years ago, this ward was labeled as a "city that might disappear," the only one among the 23 wards. As if to make this labeling a springboard for development, the ward advocates the concept of an "International City of Arts & Culture" and is now pushing for a major initiative to transform itself into a cultural city centering on the area in and around the Ikebukuro district. The idea is to empower the ward as a city and a community by leveraging the power of culture. This initiative is reflected in the draft budget.
The third aspect you need to know is the long-term vision of each ward. Analyzing it in addition to its single-year budget may allow you to get a clearer picture of the ward's characteristics in terms of policy deployment.
The long-term vision of a municipality represents a desirable future image of itself as a city and a community in light of future trends in basic indicators such as population. It also sets out an integrated strategy of that municipality to that end. In short, it is a blueprint for its future.
At the national level of government, different ministries primarily implement their own policies. Therefore, in a critical light, the central government tends to lack policy coherence across the ministries. By contrast, each local government can come up with a long-term vision in the broader context of its overall development. Such a long-term vision is more like an integrated plan that covers a wide range of administrative sectors. It often incorporates the campaign pledges of the head of that local government, which is chosen by a direct election, as well as clearly defined policies unique to that government.
The fourth aspect that you should keep in mind in checking local government finances is whether the local government is putting too much of a burden on the generations to come. The 23 special wards of Tokyo are still experiencing population growth due to inflows. But the population will peak around 2025 and decline thereafter. Attention should also be paid to the local bond balance, fund balances, and other stocks.
Leveraging the power of "culture" in addressing social and urban challenges
Earlier, I suggested empowering a local government as a city and a community by leveraging the power of culture. The key questions are how a local government's cultural policy should be placed in its overall urban policy and how it should be coordinated with other sectoral policies and eventually incorporated into its integrated policy. More than 20 years ago, I tackled these questions on the ground. But before focusing on this experience, let me first discuss some of the issues facing the cultural policy of local governments.
Local governments' cultural policy and practice are often criticized for putting too much emphasis on public works. Critics argue that local governments construct fancy cultural facilities but lack the know-how to manage them. They say that, short of specialized talent, these facilities are far from being a hub for cultural creation and dissemination. In fact, not a few of these cultural facilities have failed to increase the number of visitors and the rate of use, only to leave the debts incurred from their construction to the generations to come. These failures were subject to intensive criticism for a while in the past.
For this reason, some people may feel uneasy to see their local government spend much public money on its cultural policy. How should cultural policy be evaluated in the first place? Many people may find it hard to answer this question.
There is no set answer. Yet, one effective approach may be to focus on two criteria: (1) the scale of the social impact that arts and culture can have; and (2) the possible ramifications of the cultural policy.
The first criterion can be paraphrased as what role arts and culture can play in enriching the local community and citizens' lives in an era of social maturity (although this is an important question in any era). The second criterion can be paraphrased as how cultural policy can spill over into other administrative sectors and what implications it will have on education and welfare for children as well as on industrial promotion.
An essential cultural strategy for a local government may be to work with all kinds of people and organizations–including other local governments, the central government, artists, arts and cultural organizations, non-profit organizations, universities, urban developers and other businesses, and local residents–to address some of the social and urban challenges it is faced with.
This perspective is important in designing, constructing, and managing cultural halls, for example.
Now, let me focus on my experience I mentioned earlier. More than 20 years ago, I engaged in the launch of a municipal music hall in Sumida ward as a manager at the ward office. I was on loan from TMG. The hall in question is the Sumida Triphony Hall, which opened in 1997 on the north side of Kinshicho Station.
It is one of the greatest music halls in Tokyo. With a capacity of 1801 people, the main auditorium boasts superb acoustic performance and provides a space perfect for listening to acoustic music. It is equipped with a pipe organ that includes 4,735 pipes and 66 stops.
This project was not only about building a concert hall; it was a challenging and groundbreaking undertaking in that it entered into a full-fledged franchise agreement with a professional orchestra, the first successful case of its kind in Japan.
What is a franchise agreement between a hall and an orchestra? In short, it is an agreement under which the orchestra has its home at the hall, enjoys the preferential right to use it, and conducts performing activities in close relationship with the local community in which the hall exists.
In other countries, orchestras usually have their home communities and halls where they practice and perform. This arrangement allows orchestras to secure consistency in sound production, thus making it easy to improve their performance levels and build their unique characters. Orchestras are based in such halls, which are equipped with an instrument storage room, a score room, a waiting room for orchestra members, and an office. They can secure regular concertgoers in the community by performing activities in close contact with the lives and culture of the citizens and residents near the halls. By contrast, no such environment or system was in place for orchestras in Japan.
To introduce such a system in Japan, Sumida ward signed a franchise agreement with the New Japan Philharmonic Orchestra, which performed a 1985 community concert that celebrated the return of the Kokugikan sumo arena to Ryogoku, a district in the ward. The concert featured a performance of the Ninth Symphony by a choir of some 5,000 citizens of the ward.
The franchise agreement was signed in 1988. The hall was completed and opened to the public in 1997.
During the intervening period of nine years, the New Japan Philharmonic Orchestra did not sit idle. Orchestra members performed a number of outreach activities in the community. These included visiting music classes to offer guidance at all elementary and middle schools in Sumida ward, giving mini concerts at many social welfare facilities, and holding community concerts with a full orchestra in gymnasiums at elementary schools for local citizens. These activities have continued to this day, of course.
Seen from the perspective of local government policy, the act of local citizens newly interested in classical music coming to the newly built Sumida Triphony Hall to see concerts by the New Japan Philharmonic Orchestra is an outcome of culture promotion activity. The act of orchestra members visiting music classes to offer guidance at elementary and middle schools as part of outreach activities is an instance of cooperation between the cultural and educational sectors. The act of them going around social welfare facilities to give mini concerts is an instance of culture administration spilling over into the social welfare sector.
Likewise, the act of orchestra members playing in concerts while noticeably wearing knitted products, a local specialty, allows the culture policy to have an impact on the industrial sector.
I'm sure you already see my point. Sumida ward and the New Japan Philharmonic Orchestra are focusing on this particular community within the Tokyo Metropolis and exploring how the local government and the artistic group can work together better. They are challenging themselves to address two major issues: (1) how they can make arts and cultural activities part of the community-based life and culture by using music as a tool; and (2) how they can leverage the power of arts and culture in addressing social and urban challenges in such sectors as education, social welfare, and community revitalization.
These are some of the successful outcomes of the project more than 20 years ago. The success of the project was made possible through animated, and sometimes heated discussions based on a strong bond of trust and a sense of unity shared among the various project stakeholders on the ground. It was an unforgettable undertaking and an extremely valuable experience for me.
The New Japan Philharmonic Orchestra was established by world-renowned conductor Seiji Ozawa and others after they broke away from the Japan Philharmonic Orchestra when he was still young. As it started off as a self-managed orchestra, it had a hard time securing a suitable environment and place for practice. As such, Mr. Ozawa, then Artistic Director Emeritus of the breakaway orchestra, showed much interest in this franchise arrangement and the Triphony Hall, which would significantly improve the performance environment for the new orchestra. After Mr. Ozawa and the New Japan Philharmonic Orchestra played for the acoustic testing of the hall, he made "challenging" demands upon the ward because of his uncompromising commitment to quality. Thus, I had to "argue" with this maestro on many occasions. Looking back, that was a memorable experience indeed.
In light of this experience, the cultural policy of Toshima ward deserves much attention–the policy that tries to leverage the power of culture under its grand initiative aimed at serving as a major cultural city in East Asia. I intend to focus on this quest as a case study of how the cultural policy of a municipality can play a meaningful role in its overall urban policy.
In Tokyo, vigorous urban development in recent years has resulted in the successive opening of arts and cultural facilities in Roppongi, Akasaka, and Shibuya as well as around Tokyo Station. This indicates that progress has been made in the use of arts and culture as a tool for urban community development. Ikebukuro has developed as an urban subcenter along with Shinjuku and Shibuya. How will this particular subcenter leverage the power of culture as a catalyst for urban renewal? Local citizens are encouraged to pay close attention to this unique endeavor and put it under scrutiny.
Local governments are tasked with responding to both "the present" and "the future"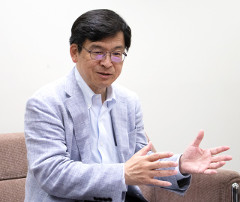 As mentioned earlier, for a local government, a long-term vision to form a desirable future image of itself as a city and a community represents the culmination of its policy-making process. This integrated strategy of a local government serves as a basis for its administrative management over the long term.
Obviously enough, the fundamental activity of a local government is to fulfill its citizens' needs and desires of the present.
Such needs and desires can be wide-ranging. Some residents may call for a solution the problem that many children are on a preschool waiting list. Others may demand measures to revitalize local shopping streets or support small- and medium-sized enterprises as part of community revitalization efforts. It is essential for local citizens to explicitly express their own needs and desires from the perspective of self-government as well.
The question is: "Will these needs and desires of the present remain relevant in the future? Or will they remain in words but pose different challenges? Will measures to address them be different?
In thinking about the future, it is primarily important to identify the position we are taking at present. How did a number of issues–including community development, disaster risk reduction, education, an aging population with a declining birth rate, industry, employment, advancement of telecommunications, information, and other technologies, the lives of residents, and the environment–change over the past 30 years? We first need to answer this question. Then we need to identify ongoing social trends and predict major changes to come.
The next step is to present a future image of what our city, community, and lives should look like by the target year and then identify the challenges we may face in realizing that image.
The final step is to summon the institutional capacity to (1) define the comprehensive and wide-ranging policy scope of administrative plans across the sectors, (2) develop these plans and policies into long-term strategies from a cross-sectoral perspective as appropriate, and (3) work out a long-term vision based on these strategies.
This way of thinking–identifying what should be done now based both on the desired future image and on the challenges to be overcome to achieve that image–is known as the backcasting approach. The opposite of this is the forecasting approach–developing a strategy inductively based on the current social structure, rules, and regulations. Recent years have seen a growing number of local governments that use the backcasting approach in developing a long-term strategy.
The long-term vision and other administrative plans of a local government are the instruments for putting into action the election campaign pledges made by the head of that local government. In that sense, they have political functions. They also have administrative management functions as a tool to govern the organization staffed with many employees since the local government head is at the helm of that administrative machinery. How the head exercises his or her leadership in developing these instruments is a focal point as well.
Finally, let me take another look at the relationship between cultural policy and long-term vision. Although cultural policy focuses on one administrative sector, it cannot fulfill its potential unless it is rather thought of as an integrated policy that cuts across the administrative departments, including the departments of community development, social welfare, education, and industry. It is indeed essential that the cultural policy cut across the administrative sectors as a matter of principle. This principle can be embodied in the process of developing a long-term vision.
What do you make of what I have discussed so far? As a faculty member who worked for TMG for 34 years as a practitioner, I touched on such practical viewpoints and my experiences so that you might come to find the work of a local government appealing.
The underlying theme of what I'm speaking about is that the budget and administrative plans (including long-term vision) of a local government reflect what policy that government is trying to implement while looking to the future in light of the challenges it is faced with. In this way, a local government is tasked not only with responding to the present but also with forming a picture of what it should look like as a city and a community in 20 or 30 years, developing an integrated long-term vision that charts the path to the future, and implementing various policies under that vision.
If you want to check how your local government is managing its administrative affairs, I encourage you to pay attention to the draft budget–which reflects its policies in the next fiscal year–as well as to its long-term vision and strategy as a participating citizen.
* The information contained herein is current as of September 2019.
* The contents of articles on Meiji.net are based on the personal ideas and opinions of the author and do not indicate the official opinion of Meiji University.
* I work to achieve SDGs related to the educational and research themes that I am currently engaged in.
Information noted in the articles and videos, such as positions and affiliations, are current at the time of production.