The two sides of technology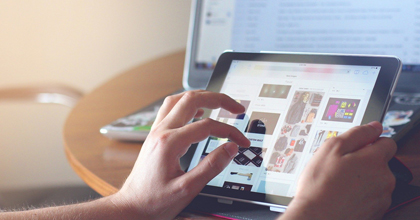 The advance of information and communication technology (ICT) provides us with various conveniences. However, these conveniences are usually accompanied by risks.
Research in information ethics, which is my area of expertise, started in earnest in the mid-1980s. The purpose of this study area is to analyse social risks that the development and usage of ICT would pose, and to recommend policies to deal with the risks. Currently, there are more than 200 researchers in the world who are actively engaged in this study field. Information ethics research focuses not on ICT per se, but on the influence of the development and use of the technology on human existence and society. Any technology has not only its bright side but downside, which gets home to us how technology, human beings and society are closely related to each other. In particular, ICT is multi-purpose technology, and therefore we should always explore "good" ways to use it for human flourishing and prosperity of society. Here, to think ethically is essential in the exploitation.
While information security technology, for example, has the beneficial aspect of protecting personal information and trade secrets, it can also be used as a tool to cover up information exchange and underground transactions made by criminal organisations. Therefore, we are required to cope with a problematic situation where we are faced with a conflict between values both of which are socially desirable, such as between crime control and information security protection or between counter-terrorism and privacy protection.
Personal information as currency in the Internet economy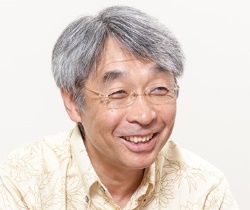 Today, many of us enjoy free online services geared towards individual users. However, it is necessary to consider what "free" means. For example, the ads that show up on your PC screen when you use social media are tailored to you through the analysis of your personal information, such as your profile and photos, you and other users posted online. Ads that appropriately meet your needs and interest are automatically displayed.
Various convenient and free services are available on the Internet. But, what do those who provide such services aim at? As long as they conduct business, they need to ensure the profitability of their business, and to do that they deploy database marketing systems that display personalised ads on your PC screen based on your personal information. One of the major reasons social media are attractive for advertisers is this; social media users voluntarily reveal their and others' personal information. Free online services are only free in the sense that users don't need to pay money—currency in the traditional economy—to enjoy the services. Instead, however, we are trading new currency for free services in the Internet economy: personal information.
The more personal information is accumulated in databases in a way that the relationships between such information are clear, the more database marketing is considered to be effective. That is why social media encourage users to disclose and share more and more personal information. The default settings for the usage environment of social media fully support an open and honest online culture. Moreover, it is supposed to be the users who have chosen such open usage settings. Yet, the links to the functions to change the default settings to more closed ones are usually hard-to-find, and many users do not notice them.
Risks with the "My Number" system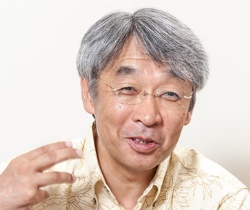 On 24 May 2013, the legislation to set up and operate the "My Number" system that assigns a unique ID number to each resident of Japan was passed during a plenary session of the House of Councillors, the National Diet of Japan. The merit of the My Number system is allegedly that it would enhance (a) fairness in taxation, (b) efficiency in the allocation of social security benefits, and (c) effectiveness of countermeasures against disasters. Certainly, these are beneficial for our society. In addition, most mass media have given their approval to the system because of its prospective economic effects. However, we need to consider risks of it simultaneously. What if various kinds of personal information are linked to the unique ID number of a person? Something inconvenient might actually happen in that case.
The legislation for a citizen numbering system, which had been Japanese bureaucrats' long-cherished dream, could be passed due to young people' indifference to politics and mass media's uncritical support for the system, which had created a foundation for the social acceptance of the system. However, any development and use of ICT have a potential to lead not only to an external risk but to a manufactured risk, which is hardly recognised at the outset but results in irreparable social damage in ten or twenty years' time. Therefore, it is vital for society to proactively deal with risks related to ICT development and use.
Japan's low-level privacy protection and undeveloped professionalism of ICT engineers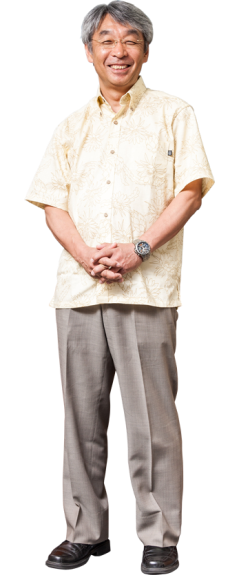 Last year, a researcher in privacy law from an Australian university visited the Centre for Business Information Ethics for joint research. He was conducting a cross-national research on personal information protection policies. According to him, Japan's efforts in privacy protection were woefully insufficient not just in global terms but even compared with other Asian countries. He described the current state of Japan's privacy protection as "bonsai privacy protection," that is just for maintaining the appearance of the legal protection for privacy. In fact, Japan's privacy protection measures and schemes are insufficient and far behind other countries. This situation is epitomised by the fact that Japan does not have a privacy commissioner. In addition, Japanese policy makers seem to shut their eyes to any of the post-1995 European privacy protection principles including the right to be forgotten and the right to data portability. Moreover, the widespread use of social media is creating a situation where the existing Japanese privacy protection measures and schemes are ineffective and outdated.
The development of ICT engineers' outlook of professionalism is another ethical challenge in Japan. When I pointed out at a lecture that engineers involved in ICT development and use always needed to consider the social influences information systems they design and develop exert, one engineer argued that, "Our mission is to provide our customers with good services. Whether information systems we develop are good or bad is determined by the market." However, those who can most accurately assess the social risks posed by the development and use of ICT are none other than engineers who engage in information system development. In the current ICT-dependent society, because decisions on the design and creation of information systems can have broad implications for society, ICT engineers should recognise their professional responsibility to always consider and act consistently with the public interest.
It goes without saying that making appropriate ICT policies to realise human flourishing and prosperity of society is an urgent social issue in Japan. Due to the global nature of ICT and the local nature of people and society, such policies must be acceptable on a global level and, at the same time, be realistic and effective on a local level. Therefore, we need to understand the nature of the technology including ICT as well as of Japanese society, culture, and traditions.
* The information contained herein is current as of July 2013.
* The contents of articles on M's Opinion are based on the personal ideas and opinions of the author and do not indicate the official opinion of Meiji University.
Information noted in the articles and videos, such as positions and affiliations, are current at the time of production.