The Shift to Omni-channel System has Started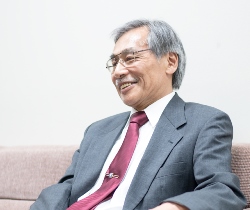 Internet shopping has grown rapidly in the last 15 years. Its merits include being able to place an order anytime you want, to compare merchandise from various companies from your living room, and to purchase goods from remote locations. On the other hand, there are problems such as ordering the wrong size, an actual product looking different than on a screen, and placing a wrong order. These problems are less frequent with conventional purchases at retail stores where products can be felt by hand, or tried on. That is why omni-channel system, a fusion of internet shopping and distribution through retail stores, has been gaining attention recently.
Omni-channel of distribution does not mean simple multiplication of marketing channels. It's a distribution system where consumers, according to their needs, can utilize two kinds of different routes: internet shopping and conventional retail sales or "click and mortar". For example, until now when you saw something you liked on the internet, you placed an order by selecting the displayed color and size, then waited for the delivery; however, now you can place an order online to have a store prepare a different color, or a different size, then visit the store on a specified date to try on the actual product. Then, you can take home the ones you like, or you can have them delivered to your home. This is the distribution system called omni-channeling. That is to say, not only are internet and physical retail stores used to their full extent, but the benefits of each are drawn out, and they can be fused freely. Currently, major specialty store chains as well as some department store chain have started introducing such omni-channel strategy. The development of physical distribution and logistics is indispensable to the realization of this omni-channel system.
Fusion of Marketing and Logistics
Marketing and logistics, which play important roles in today's business, are of the same origin in terms of the field of research. To be precise, marketing developed first. Marketing is activity to develop products that are creative, innovative, and unique, then emphasizing those characteristics through advertising to promote sales. This was followed by the development of the advertising agencies that play the role of supporting ad campaigns and marketing tasks of companies. Talented marketers and creators flocked to ad agencies, which led to them doing more than just ad production for companies. The ad agencies have now assumed the role of advisors for product development and so forth.
Subsequently, leveling of the state of the art and market saturation led to market maturation. As a consequence, it's become increasingly harder to differentiate one product from another by just emphasizing the unique characteristic of each company. Furthermore, due to individuation of consumers' taste, competition relying on a product's characteristics is reaching a limit. What is taking over the competition instead is the role that the convenience of purchase plays. For a Japanese consumer, high quality products are a given; therefore, provision of service that offers stress-free, pleasant, and enjoyable shopping experience is in demand.
The POS system and such, which spread beginning in the 80's, began being used in inventory control and the task of receiving/ordering, which led to the development of a detailed delivery system to retail stores. Also, the function of distribution centers and logistics system have changed dramatically along with the expansion of internet shopping. The development of individual delivery, such as home delivery service, is also significant. Make no mistake; the shift towards omni-channel network was inevitable.
Just like how ad agencies supported the marketing strategies of companies, what support the competitiveness of individual companies through improved customer service on the physical distribution side are the 3rd party logistics companies that have accumulated the know-how through significant development after the 80's. Today, physical distribution companies not only provide simple logistics services, such as delivery and inventory keeping, but have grown to a partner role where they are in a position to make proposals about the physical distribution system and logistics strategy, which are then incorporated into the businesses of competitive manufacturers and retail companies.
Accelerating Expansion of New Physical Distribution Systems and Improvement of Their Image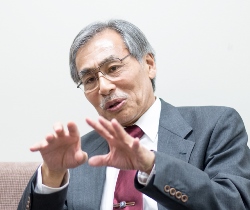 The mechanisms of physical distribution where stores don't run out of stock and individual delivery through internet shopping are well established. And recently, there have been significant behind-the-scenes capital investments and reinvestments into physical distribution centers aimed at (1) creating new delivery centers that cover the complexity of the above two mechanisms and (2) strengthening one to integrate the other within it. In practice, along with the completion of the inter-city expressway in the metropolitan area, construction of huge distribution bases near the highway inter-change is flourishing. Real estate developers who had previously focused on building office building, apartments, and shopping centers have now started developing distribution centers. Improving the physical distribution/logistics system is an important strategy for distribution retailers and manufacturers.
The expansion of the role of logistics to provide value – having the right product, at the right time, and at the right place – will, along with marketing, become even more important to the daily life of consumers, and our expectations will only get higher henceforth. My hope is that the further understanding of logistics and supply chain management by consumers and university students will improve the image of physical distribution.
* The information contained herein is current as of November 2015.
* The contents of articles on M's Opinion are based on the personal ideas and opinions of the author and do not indicate the official opinion of Meiji University.
Information noted in the articles and videos, such as positions and affiliations, are current at the time of production.