Branding that is consonant with consumption by inbound visitors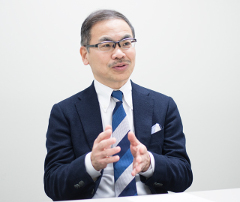 The maturation of Japan's domestic market is accelerating as a result of its shift to a super-aging society and its declining population. Branding methodologies that will contribute to the survival of companies must be established in order to maintain the durability of the Japanese economy in such an era and environment. Now while you might be tempted to say "So just tell us about these methodologies already!" I cannot make sweeping, generalized pronouncements about them. They must be established in a manner that is tailored to each company, organizational culture, and the culture of consumption surrounding the products and services offered by each company. If I were to try to impose general rules on different individual companies, this would not necessarily result in success for all of them. That said, when you consider the situation that Japan now finds itself in, there is a way of thinking that can be shared which I believe offers hints to establishing such methodologies for branding.
For example, nowadays, as globalization is proceeding apace, entering foreign markets is one potential measure for this. Naturally, it takes an enormous amount of effort to build a market for oneself all of a sudden in different countries around the world. Therefore, Japan should focus on inner globalization. In 2003 the government set forth the goal of making Japan a tourism-based country and enacted measures for this like the Visit Japan Campaign. Owing to this, inbound visitors to Japan have now hit the 20 million people a year mark, though this is also a result of currency factors such as Japan's domestic deflation and depreciation of yen. Together with this, consumption by inbound visitors is growing, and grew robustly in the first half of 2017 to 2.0455 trillion yen, an +8.5% increase over this same period from the previous year, despite the fact that the temporary shopping sprees by Chinese visitors had already come to an end. Japanese companies should regard this consumption by inbound visitors as an opportunity. While there may already be a large number of companies that are working towards businesses that take these inbound visitors into consideration, this should be perceived as an opportunity to establish brands that can produce results over the long-term. In other words, if purchases by inbound visitors are allowed to end up as just one-off expenditures then and there, then the opportunities from this will not spread. Measures designed to turn this into subsequent, ongoing demand will be important. In order to achieve this, companies must offer products and services that harness the originality rooted in Japan's consumption culture as a source of appeal. They must also create forums for hands-on experience that serve to leave consumers with positive memories of coming into contact with this. Doing so will serve to enhance the distinction between Japanese products with those of other countries, with Japan's originality offering value, or rather added value. When these consumers return to their own countries, their memories of their experiences in Japan will lead to continued use and consumption of said products. Put another way, it will be important to go about creating a segment of Japanese fans among these inbound visitors. This is what is meant by branding via inner globalization, because tourism demand in and of itself is extremely fleeting and transitory. It is no surprise that the boom will eventually come to an end, such as when there is a change in Japan's deflation or currency factors. Precisely because Japan is experiencing a boom it should expand the number of Japanese fans among foreigners, which will lead to enhancing the global competitive edge of Japanese companies thereafter.
Looking at ourselves objectively, becoming self-aware of our originality, and turning this into a strength
The fact is that Japan is extremely unique when viewed from a global perspective. While this is common knowledge among ourselves, there are lots of sources of original appeal rooted in Japan's consumption culture that others seem to be generally unaware of. I feel that becoming self-aware of the value this holds and turning this into a strength is a requirement for companies if they want to survive in the next generation. Take the company MUJI as an example. Its simple design that eschews excess is a concept that resonates with the sensibilities of the Japanese people, who prefer calm composure, as well as their spirit of not being wasteful or extravagant. Recently, people have been discovering the originality of and value in this concept in China, and the company's sales have been growing there. Their products were not developed from the outset in order to be sold in foreign countries, but instead were planned as products rooted in our own consumer culture. Foreigners recognized the value such products held when viewed from their own perspective, thus establishing it as a brand. Snow Peak is a general manufacturer of outdoor gear located in the city of Sanjo City in Niigata Prefecture. Their products developed from the production of ironware goods, which is a local industry there. Nowadays, the corporate philosophy that has remained alive in Japan from long ago of producing high-quality goods with a customer-oriented focus is being acknowledged by other countries as well, which is boosting sales in different countries. This sense of harnessing Japan's uniqueness could potentially offer even greater opportunities to local medium-sized enterprises (SMEs) that offer originality, more so than to major companies in urban areas that have become homogenous. What is more, large companies with financial clout have traditionally focused mainly on mass advertisements, but recent advances in ICT have created circumstances in which companies can effectively utilize a variety of media even with limited budgets. Even SMEs and medium-sized enterprises can engage in effective marketing by utilizing this wisely. It is important that such companies first become self-aware of what makes them unique. To do this, they must take an objective look at who they are from an outside perspective.
The connection between how companies and consumers communicate has changed radically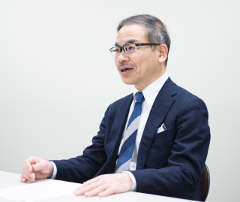 The ICT environment that has rapidly developed is still altering the connection between how companies and consumers communicate. Mass advertising has traditionally been an effective technique for companies to create fans of their company. But now that SNS and other forms of social media have become more advanced, sending out broad mass advertisements indiscriminately cannot be counted on to provide effective branding. On the other hand, the systems for distributing online ads are still in a transition stage in a technical sense. As such, as things currently stand approaches geared towards short-term purchases are the main focus, and do not lead to achieving lasting sustainability. Therefore, the focus should now be on mechanisms for creating value together with consumers, instead of just transmitting brand value from the company side. Advertising activities that companies have traditionally engaged in have had not only promotional aspects, but also a dimension of creating culture and amusement to them. The fact is that in an era of limited content it was effective for companies to unilaterally disseminate such content. However, as ICT has advanced, it has been accompanied by the creation of an environment in which a variety of different people (namely general consumers themselves) are putting out vast quantities of a variety of content and giving rise to communities that enjoy said content. Doing this has resulted in limitations becoming manifest in the results obtained by means of having professional creators form partnerships with companies that sponsor them to disseminate their content. Conversely, the claim could be made that a more effective approach to marketing activities would be to have companies cozy up to the creative activities of general consumers, such as by providing information and content or supporting the communities created through this, for example. In other words, they must engage in branding with an awareness of the fact that the connection between how companies and consumers communicate is undergoing radical changes.
Top management at companies must have a feel for marketing
In recent years, the marketing field has been moving away from traditional mass marketing in the direction of creating, collecting, and analyzing data with the objective of achieving a deep understanding of individual customers and creating positive, long-term relationships between companies and their customers. This is exemplified by data-driven marketing. However, Japan is still in a transitional phase when it comes to the collection and use of data, and as things stand this has not led to sustainability yet. In order to advance this current state of affairs, accommodate the Japanese market in which falling birthrates and the aging of society are proceeding apace, and create corporate cultures that can survive, the top management at companies must have a feel for marketing. For example, the position of Chief Marketing Officer (CMO) has seen a rise in status in the West. There is data indicating that roughly 30% of the top 500 companies in the United States have established CMO positions. As opposed to this, in Japan only 0.3% of the 300 companies with the highest market capitalizations have established CMO positions. In the West, there is a managerial marketing perception in which marketing activities are placed under the control of managers and regarded as occupying a central role in corporate activities. As opposed to this, in Japan there is still the mentality that marketing work is to be entrusted to onsite overseers. Yet in order for companies to continue to grow they must go about developing customers. It is crucial that they create structures for managerial marketing in order to do this. The judgment and determination of top management at companies is essential when it comes to inner globalization and achieving a self-awareness of their company's uniqueness and turning this into a strength. They are also needed to reconstruct the connection between how companies and consumers communicate, and to adopt data-driven marketing as a strategy.
* The information contained herein is current as of April 2018.
* The contents of articles on Meiji.net are based on the personal ideas and opinions of the author and do not indicate the official opinion of Meiji University.
Information noted in the articles and videos, such as positions and affiliations, are current at the time of production.