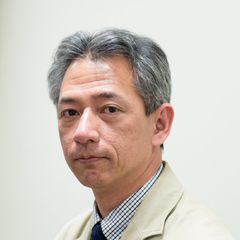 Research fields:
Sports sociology, sports and gender studies

Research themes:
Sexual harassment and violence in sporting settings, connections between the athlete's body and science
Main books and papers:
◆"Sports kyoyo nyumon" (Introduction to Sports Culture and Education) Iwanami Shoten, Publishers, 2010
◆"Nyumon – Sports Governance" (Introduction to Sports Governance) Edited by Sasakawa Sports Foundation, Toyo Keizai Inc., 2014
◆"Data de miru sports to gender" (Understanding sport and gender with data) Edited by Japan Society for Sport and Gender Studies, Yachiyo Shuppan, 2016
◆"Risk analysis for Japanese high school student's experience of physical and verbal abuse from coaches and senior students during school sport clubs activities" Japan Journal of Physical Education, Health and Sport Sciences, Vol. 61, No. 2: pp.755-771, 2016.